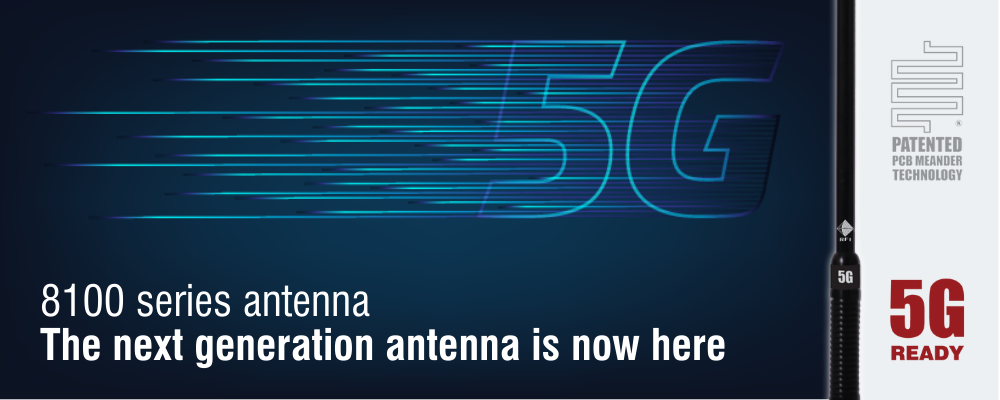 The Next Generation RFI 5G Antenna Is Now Here
RFI is excited to be announcing the launch of our new 8100 Series 5G LTE Meander® antenna range.
The innovative 8100 Series covers all 3G, 4G and new 5G bands, and assures users of a unique antenna solution capable of operating across all mobile phone networks globally.
Using RFI's patented Meander® technology, the 8100 Series delivers consistency in gain, coverage pattern, and bandwidth, as well as full 5G LTE cellular omni-directional coverage.
The 8100 Antenna Series is your Critical Link.
Find out more about the 8100 Series by clicking the link below.