On Friday 8th July, The Australian Radio Communications Industry Association (ARCIA) is hosting their NSW training day, where they provide professional development training opportunities to those in the wireless communications industry.
As part of their Sydney training day, ARCIA has invited our Chief Technology Officer Mark Mezzapica and Product Manager Kaine Mulder to present workshops on key areas of the wireless communications industry.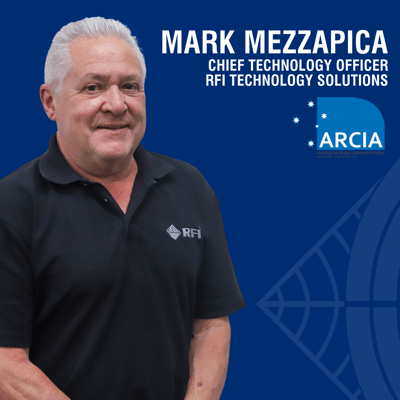 With more than 40 years of radio communications industry experience, Mark Mezzapica is a globally accredited expert in the field of antenna systems, RF transmission, PIM, multi-coupling, lightning protection, and amplifier characterisation. As RFI's Chief Technology Officer, Mark has introduced systems and product improvements, leading a team of engineers in the development of new antennas and antenna systems.
Mark will be presenting a workshop on RF filtering & transmitter multi-coupling systems, where he will be giving you an overview of the different types of filters, the effects of de-sensitisation, and how Multicoupling and antenna design can increase system performance.
Click the button below to register your spot.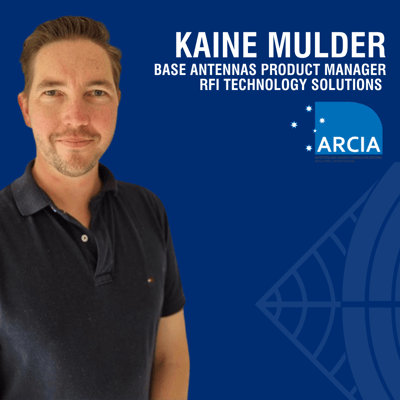 Kaine Mulder began his career in the wireless communications industry as an electronic engineer, testing, designing, and developing RF antenna systems. Currently working as our Base Antennas Product Manager, Kaine has demonstrated his knowledge and skills by developing products, services, and solutions for the telecommunications industry.
Join Kaine for a workshop on lightning protection & tower earthing systems, where he will take you through the basic principles behind lightning events, and how it is possible to mitigate the damage caused by a lightning strike using appropriate protectors in conjunction with an adequate grounding system.
Click the button below to register your spot.